Decatur MSA once again named a Top Metro by Site Selection Magazine
Site Selection Magazine published top metros of 2020 to include the Decatur MSA for projects per capita in metro areas with a population under 200,00 as well as total projects also for metro areas with a population under 200,000. The projects per capita ranking is a new list for Site Selection Magazine this year. The article shares "Our newly introduced Top Metros Per Capita rankings unearthed hidden gems such as Elkhart-Goshen, Hickory-Lenoir-Morganton, North Carolina; Laredo, Texas; Decatur, Alabama; and Janesville-Beloit, Wisconsin." Decatur ranked fourth in this list.
In the category of total projects, Decatur tied for second place in the rankings.
This designation reinforces Morgan County's competitive place in economic development nationally and adds to a growing list of endorsements for our community.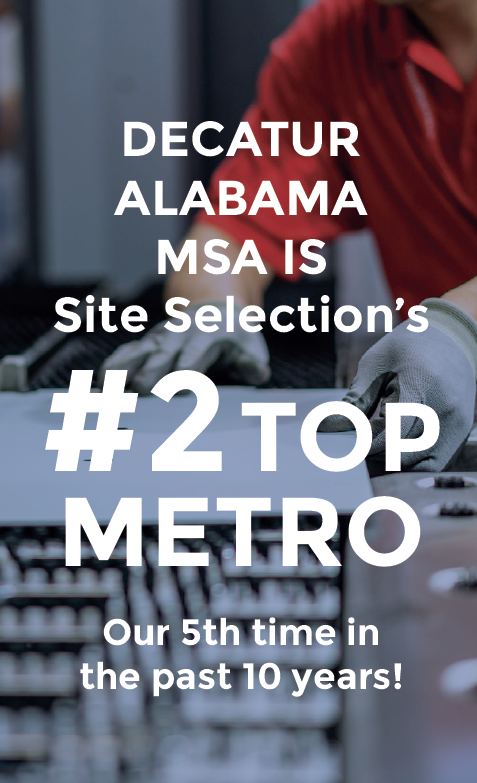 Related Articles