International Companies
Map of International Companies located in Morgan County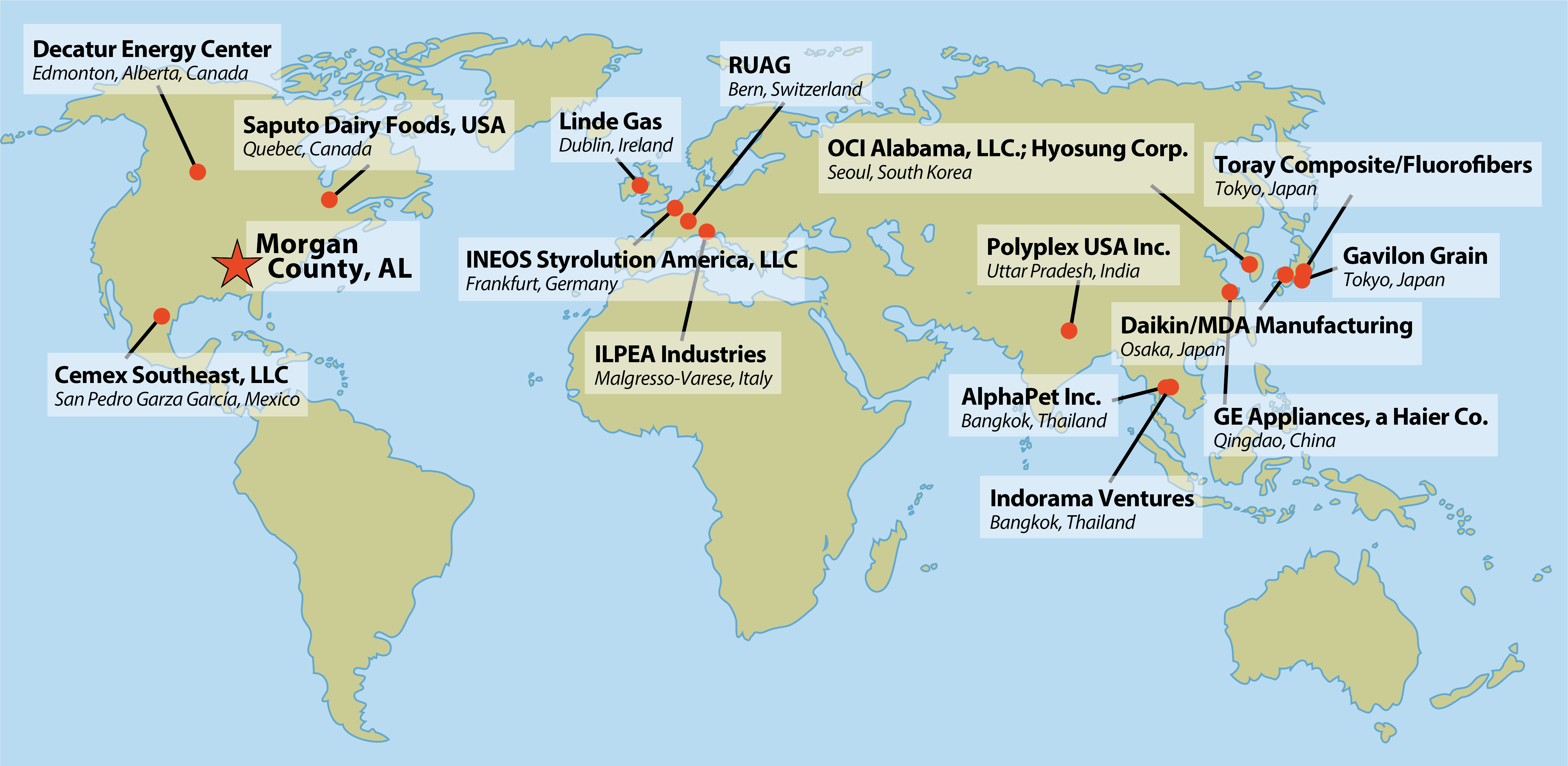 Morgan County is home to several internationally-based companies. In support of these international companies, several programs have been developed on the state-level to provide ongoing trade support, culture exchanges, and resources for international residents.
Alabama World Trade Association
401 Adams Avenue
Suite 630
Montgomery, AL 36130
Tel: 334-242-0442
This email address is being protected from spambots. You need JavaScript enabled to view it.
Japan-America Society of Alabama
The Japan-America Society of Alabama provides culture exchange opportunities between Japan and America. The organization strives to provide a better understanding of both nations through education opportunities and networking programs.
Visit the association's website, for more information.
Japanese Saturday Schools
There is a Japanese Saturday School (Huntsville Nihongo Hoshuko) located less than 30 minutes from Morgan County. This program provides culture education for Japanese-native students, helping them to retain their culture while living in the United States.
School Location:
Butler High School
3401 Holmes Avenue
Huntsville, AL 35816-4107
Contact:
PO Box 4066
Huntsville, AL 35816-4066
Tel: 256-325-3683
AlabamaGermany Partnership
The AlabamaGermany Partnership offers networking opportunities and resources, as well as culture exchange opportunities. The organizations is comprised of businesses and individuals that have ties to Germany.
Visit the association's website, for more information.